Safety at Ports and Borders Teams
The National Trading Standards Safety at Ports and Borders Teams work across 14 local authorities at ports, airports and postal hubs. Officers have detained dangerous and illegal items, including toys, clothing, cosmetics and electrical appliances. Between April and December 2014 teams intercepted 1.9 million unsafe or noncompliant items at entry points in England and Wales. Detention at ports of entry stops the goods getting into the market place, protecting consumers from potentially harmful products.
The teams in action
Recent examples of unsafe or noncompliant goods detained by National Trading Standards Safety at Ports and Borders teams around England are outlined below.
Between July – November 2014, 64% of LED lightbulbs tested across various UK border points were found to be unsafe or noncompliant
In Coventry, parcels containing 397 home tooth whitening kits that contained 61 times the permitted amount of hydrogen peroxide were detained
Nearly 1,000 chainsaws imported from China were seized and shown to have a number of crucial faults, including brakes that did not work when the engine was running and a 'kill switch' which did not stop the engine immediately
20 unsafe children's scooters were detained by teams in Suffolk, as well as aquarium lights, electrical chargers, black henna and skateboards
Since April 2013, 9,809 carcinogenic skin lightening creams have been intercepted at Tilbury and Gateway ports
Between April - December 2014, 670,891 cosmetic products including shampoo, skin whitening cream, soap, skin lightening oil, henna products, body lotion and face cream were identified at UK border points as unsafe or noncompliant.
National Trading Standards Single Point of Contact Team
National Trading Standards has a Single Point of Contact Team that provides advice and support to border authorities on how to conduct effective and appropriate border controls. It sets, manages and coordinates border controls based on identified risk and intelligence, which informs future border activities and the development of intelligence-led inland market surveillance campaigns.
More information on the team including advice for importers, is available here.
National Trading Standards 'Buy safe' checklist
Although it's difficult to be 100% certain that a website or seller you are buying from is legitimate, there are some simple things you can do to increase the odds that you're buying from an honest trader. Here is National Trading Standards' new checklist to help you buy safe online.
Look closely at the website before you hit the 'buy' button:

Try searching for reviews of the product or the seller – do these seem genuine?
Are there lots of spelling or grammar mistakes on the site? This can be a clue that a business is not professionally run.
See if you can find out where the company's head office is based – and whether that fits with how the website presents itself.
Do they have a landline number you can call if there are any problems? Bear in mind that if the company is based abroad, it can be more difficult to get a complaint dealt with or return a faulty product.
Read the small print – notice if anything seems odd, repetitive or in incorrect English.
Is there an 's' at the end of the 'http' part of the web address, or is there a padlock symbol in the task bar? This means the website is using an encrypted system that keeps your details more secure.

Don't be dazzled by a bargain: Are the prices incredibly low? If they look too good to be true, they probably are – particularly if some of your other checks have put doubts in your mind.
Be aware that criminals exploit high demand: When items like branded children's toys start to sell out at well-known retailers, the void is quickly filled by crooks churning out poor quality imitations that can put children in danger. Don't 'panic buy' from the first website you find – do your usual common-sense checks.
Report it: National Trading Standards needs your help to clamp down on unsafe products from abroad. If you believe that any online or face-to-face seller is selling potentially dangerous goods, or something you've bought has made you suspicious, report it to Citizen's Advice consumer service on 03454 04 05 06.
Buying online for onward sale online? If you do this you are assuming the legal responsibilities of a business to ensure that what you're selling complies with product safety and intellectual property legislation. For information about this visit www.gov.uk/starting-to-importhttps://www.gov.uk/starting-to-import.
Safety at Ports and Borders Teams Press Releases
Massive haul of dangerous goods destroyed
2nd September 2016
32,000 hoverboards now assessed as unsafe at our ports and borders
16th December 2015
Thousands of unsafe 'hoverboards' detained over past seven weeks
3rd December 2015
Dangerous fancy-dress costumes and toys to be destroyed
1st October 2015
Warning Over Millions of Unsafe Products Arriving at Our Ports and Borders
6th March 2015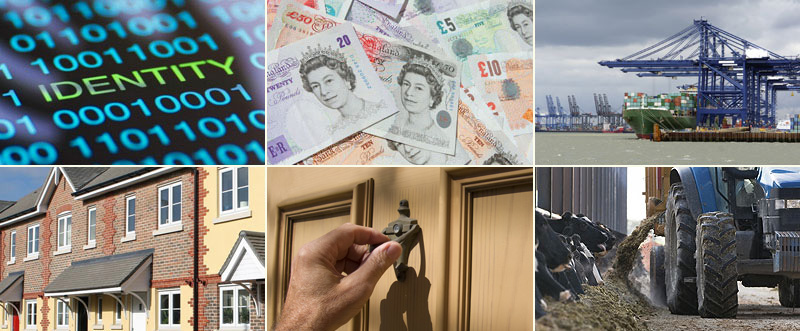 The National Trading Standards Work Areas
National Trading Standards has teams overseeing a range of issues, from copycat websites to doorstep crime.
Current Campaigns